Orange County Drug & Alcohol Rehab

ORANGE COUNTY
DRUG & ALCOHOL REHABS
Why Recover in Orange County, CA?
Orange County, California is a true American treasure and ideal location for recovery treatment. has forty-two miles of gorgeous outline, 3 harbors, and twenty-five urban and county parks – as well as 230 miles of riding and hiking trails. The beaches and harbors host premier yachts, dinner cruises, electrical boats, and Olympic-caliber kayakers and rowers. The able quantity parks embody numerous commercial amusement parks include unique amenities like lawn tennis, volleyball, and beach-side basketball courts.
By car, Orange County is only an hour south of downtown Los Angeles and an hour north of San Diego County. Orange County is also accessible from anywhere in the United States through  John Wayne International Airport.
Ideal Southern California Weather
The climate in Orange County, CA is extremely comfortable with mostly sunny days.  The daytime temperatures average 70 degrees year-round. And the annual rainfall is less than 12 inches.
There is no better place for a beach-lover to start their journey to recovery! Huntington Beach is well-known for its Surf City title and is home to some of the best beaches in the country.
A Thriving Recovery Community
Newport Beach and Huntington Beach in Orange County, California are the epicenters for Drug and Alcohol Treatment in the United States that include 100's of world-class programs and facilities which attract and employ the top treatment professionals in the country. Anyone who has come to California for Treatment always mentions the strong sense of community they find here and the eclectic list of activities available.
Surfing, Sailing, skimboarding, Skiing, and Biking along the Bay, or just relaxing on the beach, there really is no better place on the planet to get Sober!  These are just some of the reasons to choose an Orange County Rehab Center for treatment.
For More Information Call Toll Free

OUR ADDICTION
TREATMENT CENTERS
If you or someone you know needs a substance abuse treatment program in Southern California, look no further. Sober Partners. Orange County treatment centers in Huntington Beach and Newport Beach provide a luxury alcohol and drug treatment experience.
Our rehab centers are steps from the sand, making daily life throughout the recovery much more enjoyable than your average rehab. Our therapies and treatments have staggering success rates and our clients generally see long-term recovery.
Our Orange County Drug Rehab team has helped thousands of people before who have struggled with drugs or alcohol. Life is much more rewarding when given structure and success. We can give you the framework to build that life and free you from your alcohol addiction or drug addiction.
Check Out Our 5-Star Reviews
"If you are looking for a detox-residential facility for drug and alcohol addiction, you can stop looking. This place was my 12th and final rehab facility. The staff here are wonderful, kind, and compassionate. Every need of mine was met and the staff tailored my recovery program to my needs. The living facility was nice with only 2 people per room. The food is cooked by staff daily and is good. The location is within walking distance from the beach. After groups, there are daily outings to the beach, gym, park, or other fun places. Overall, my experience here was exactly what I needed. I would definitely recommend this facility to my own friends and family. If I ever need detox or residential treatment, I would return to this facility. I wish you luck on your journey!"
"I absolutely loved this place. The staff was the most amazingly transparent, caring, genuine people i have ever come in contact with..!!! When i needed them they all as a whole really helped me become confident in my journey of recovery. They accommodated my special circumstance with my phone calls for my daughter they treated my my fur baby with love and have made my stay here the most homely family experience. Every single staff was here for me on my beginning journey in recover and i am so confident that i will be successful with the grand push forward in my eternal journey in recovery. THANK YOU SO MUCH LOVE YOU GUYS WILL MISS YOU.."
"First of all I'd thank everyone at sober partners! Case intensive program gave me a gentle approach to AA. Because of these guys I now have over 144 days sober! I'd like to thank Robert, Jason, Marcus, Jayna for hitting me with that four way case management"
"You and your staff did an absolutely masterful job with our intervention on Robert. I believe God literally gave you the voice to be an instrument of his peace."
"Scott, We can't thank you enough for the professionalism, wisdom and heart that you and your staff put into your work. Perhaps, his new tools will guide him down the right path. We are so hopeful that Stephen will take you up on your offer to be a friend in recovery."
"Brian is working his own program and our family is continuing with regular participation in the family meetings to take care of our needs as well. The Sober Partners experience was everything you said. You and your staff are everything we could have asked for!"
"As a parent . So thankful for sober partners. They gave us "our daughter back." Prior to her deciding to get help. We never knew if we would see her again. We lived on the edge. Wondering if this was the day we would get "the phone call. " Sober partners put our minds at ease. If we had questions or concerns , they would call or text in a timely matter. Very friendly. So thankful."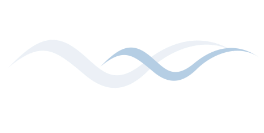 THE PROCESS OF
ADDICTION RECOVERY
2. Detox
The symptoms of withdrawal from drugs and alcohol can range from uncomfortable to deadly.  Detoxification, especially from Alcohol and Benzodiazepines should always be done under the close supervision of trained, medical professionals. 
Fear of withdrawals and their accompanying symptoms can keep addicted individuals trapped in the cycle of addition.  Undergoing a medical detox at our Orange County Detox Center helps our clients safely overcome the physical symptoms of withdrawal so that they can focus on the mental and emotional components of their recovery.
For More Information Call Toll Free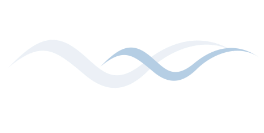 SUBSTANCE SPECIFIC
ADDICTION TREATMENT
At Sober Partners Alcohol Rehab Orange County CA, we know that each person who comes to one of our addiction treatment centers has their own unique story.  That's why we provide substance-specific treatments tailored to each individual.  Many factors can influence a person's recovery journey.  From their drug (or drugs) of choice to their past experiences, and medical history.  All of these elements play a role in the process of getting sober.
Our Orange County Addiction Treatment Centers provide treatment for a variety of substance use disorders.  Here are some of the substances that we specialize in treating: